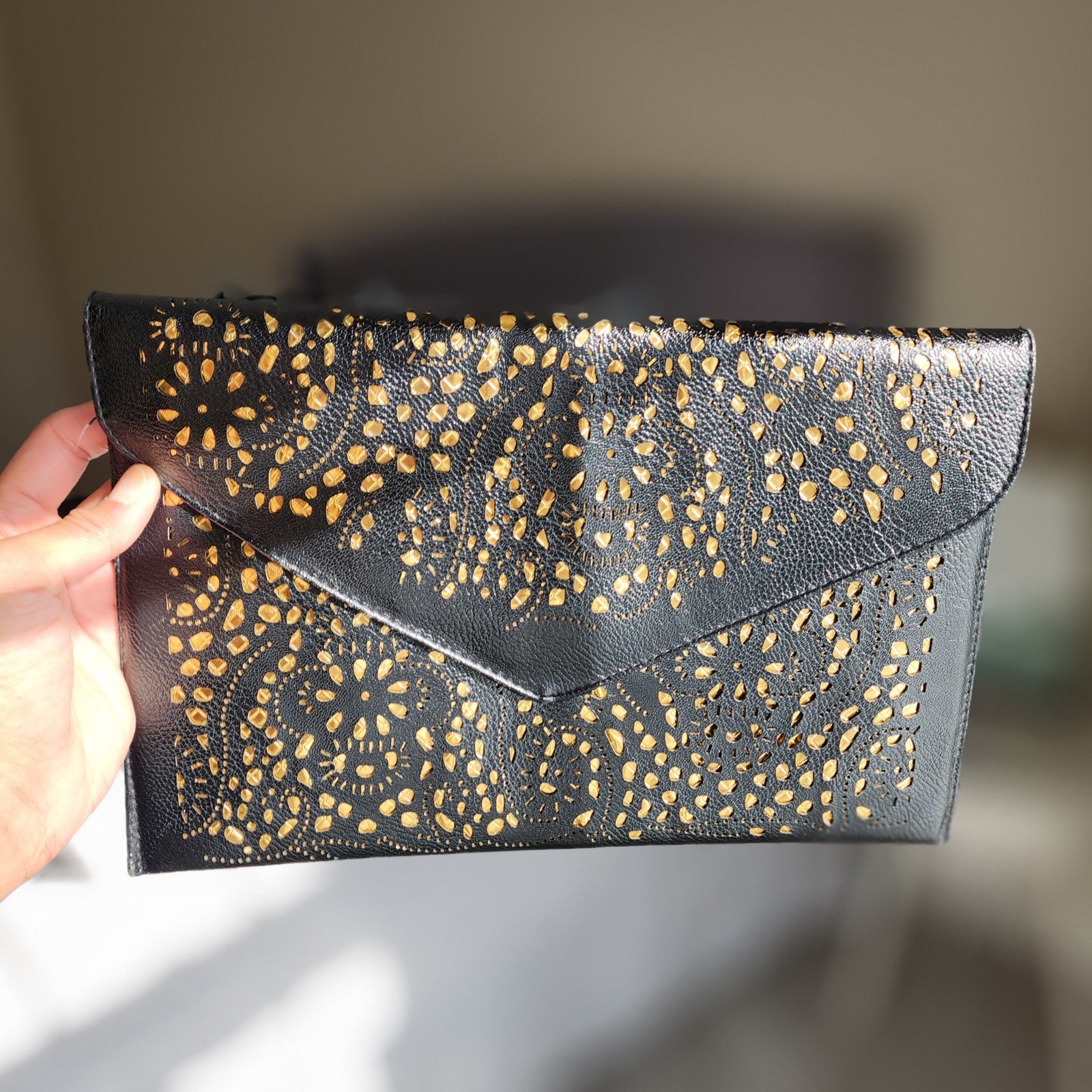 Black Leather Artisinal Folio/Clutch Laser-cut over Gold Foil NF8954
Vintage & collectibles / Bags and purses / Clutch
$22.00
$44.00
50% OFF
Promotion 1 Day Only
Main Features & Information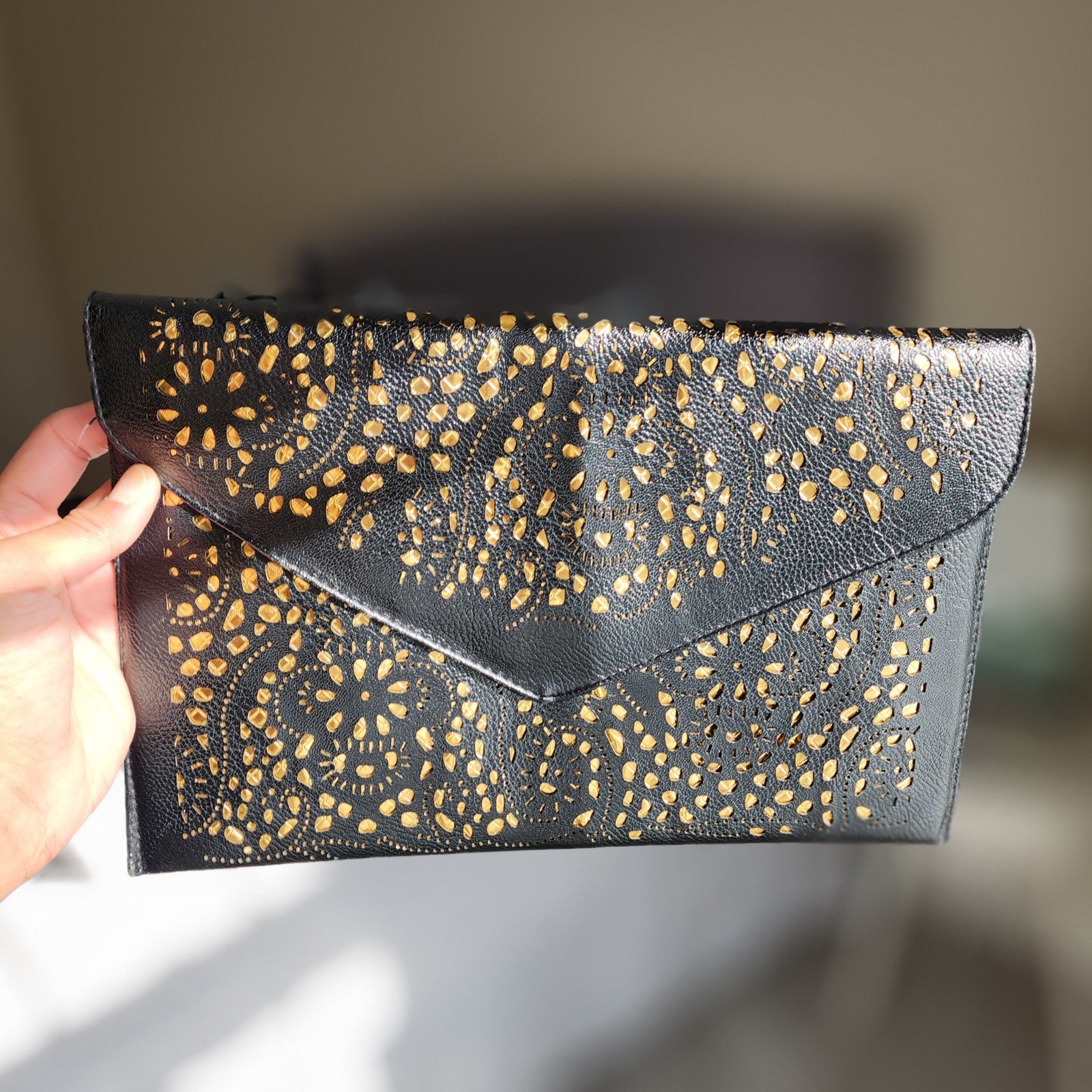 Black Leather Flat Folio Clutch
Fabulous for the holidays!!!
Laser Cut floral design over Gold Foil
Loved but wonderul condition.
I reset the clasp - youll see the second layer of leather under the button.
The inside fabric has some color -- Please see the photos for details!
Send offers and bundle to save!
Black Leather Artisinal Folio/Clutch Laser-cut over Gold Foil NF8954